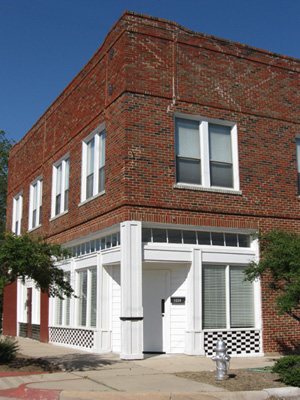 About Shaw Street Studio Shaw Street Studio has a colorful history. In 1923, the two-story, red brick building was built at 1024 West Shaw Street on the south side of Fort Worth, Texas. It was named Schultz Pharmacy Building.
The lower floors were home to small shops and family-owned businesses, including Young's Drug Store in the 1920s and Mary's Grocery Store in the 1930s, while the second floor housed the Masonic Lodge and later a reception and event space. Throughout the 1950s and 60s, Herby's Industrial Catering occupied the entire building.
Artist and printmaker David Conn founded Shaw Street Studio in 2009 after he remodeled the first floor into an art studio & gallery and the second floor into a loft living space. The change brought new life to this historic Southside building.
The well-lit, 3,000-square-foot space has 11-foot ceilings and houses a complete lithography shop, as well as a darkroom for photomechanical applications. The main studio is used for large-scale painting, print preparation, and print documentation.
Shaw Street Studio welcomes visitors by appointment, five days a week from 10 a.m. – 5 p.m. For more information, call 682-465-9202 or visit us on Facebook or LinkedIn.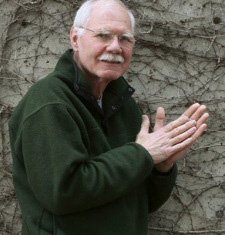 About David Conn David Conn specializes in hand-pulled, fine art prints and large-scale paintings. His work has been shown in more than 100 exhibitions in the U.S., Central and South America, Japan, England and Europe, and is showcased in permanent collections of the Modern Art Museum of Fort Worth, The Modern Museum of Art in San Paulo, Brazil, and the Bureau of Art Exhibitions in Lodz, Poland. It can also be found in corporate and university private collections, including Southwestern Bell, GTE Corporation, American Airlines, Texas Christian University (TCU), The University of Texas at Austin, University of Dallas, The University of Texas at Tyler, and the University of Wisconsin-Madison.